Webinars provide a convenient and free professional development option for people who want to learn new strategies and tools without taking time off work and paying travel expenses. Each hour-long session will be recorded and available on our website to view whenever you'd like.
---
Upcoming Webinars
Coming Soon!
---
Previous Webinars
2020
February 12, 12 PM l Adverse Childhood Experiences
Dr. Karim Martinez, Family Life & Child Development Specialist
Adverse Childhood Experiences (ACEs) are potentially traumatic experiences such as abuse, neglect or household dysfunction, that happen before the age of 18 and have been shown to increase the risk of chronic health problems, mental health challenges, and substance misuse in adulthood. This webinar will discuss ACEs, protective factors and how to build individual and family resilience.
---
2019
October 16, 12 PM | How to Get a $500 Per Month Raise Without Asking Your Boss!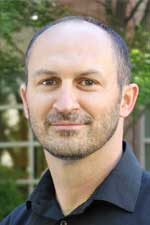 Dr. Bryce Jorgensen, Family Resource Management Specialist
Have you ever wanted a pay raise without involving your boss? Join me for this webinar training where we'll discuss the 3 keys to getting more money in your pocket without having to ask your boss for a raise! You will learn tools and skills you can immediately implement to increase your monthly cash flow.
---
August 28, 12 PM | Making the Most of Family Meals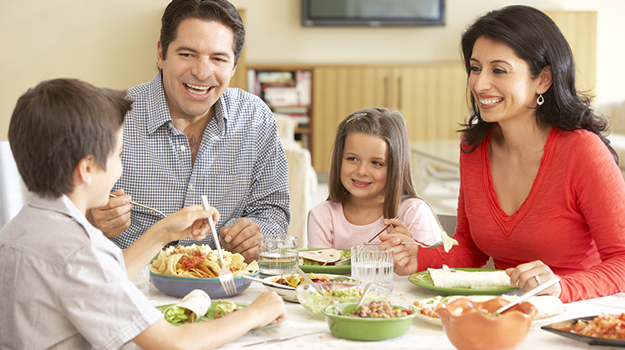 Dr. Karim Martinez, Family Life & Child Development Specialist
Lucinda Banegas-Carreon, Extension Associate ll
Studies consistently find that families benefit emotionally, socially and physically from sharing meals. This webinar will discuss the advantages of eating together and give tips for improving family meals. It will also include information about the "National Family Meals Month" campaign in September that encourages families to eat together.
---
August 19, 1 PM | Enjoying a Satisfying & Protein Rich Plant Based Diet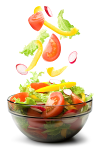 Dianne Christensen, FCS Agent/Assistant Professor
Bobby Flores, EFCS Intern
Are you confused when you hear about plant based, vegetarian, and vegan diets? What do these diets involve? Are they healthy options? Can you enjoy satisfying and delicious food? Is it possible to get enough protein in your diet? Join us for this program and get your questions answered.
---
June 19, 12 PM | What's Your Risk? - Prevent Type 2 Diabetes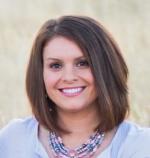 Lucinda Banegas-Carreon, Extension Associate II
Do you have prediabetes? Over 84 million Americans have prediabetes and 9 out of 10 of them don't even know they have it. Anyone can have prediabetes but there are many factors that can increase your risk. Prediabetes can lead to type 2 diabetes, in addition to other serious health conditions that are associated. Join me to better understand your risk and what actions you can take to decrease your chances of developing diabetes and improve your lifestyle.
---
May 22, 12 PM | How Caregiving Changes your Relationships
Dr. Karim Martinez, Family Life & Child Development Specialist
All relationships change overtime. However, becoming a caregiver for a family member comes with unique challenges. Family roles may change as caregiving needs increase and these increased responsibilities can lead to emotions of frustration, sadness or anxiety. This webinar will highlight some ways in which caregiving can impact family relationships and discuss strategies for managing and adapting to these changes in healthy ways.
---
April 17, 12 PM | Improve your Credit Score and SAVE $100s every Month!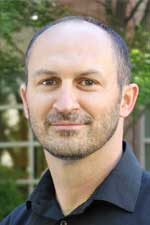 Dr. Bryce Jorgensen, Family Resource Management Specialist
Did you know having a low credit score could cost you over $1000 per month? Did you know that poor credit raises your auto insurance premium MORE than 2 DWI's, 2 at-fault accidents or adding a teen? Building and keeping good credit, and a high credit score, is critical in saving you money! Join me to learn:
How your credit score is calculated
What damages or helps your credit score
How to improve your credit score and fix errors on your credit report
How to pull your credit report and your credit score for free
---
March 20, 12 PM | Building Healthy Relationships through Healthy Communication
Dr. Karim Martinez, Family Life & Child Development Specialist
Effective communication is key to healthy and long-lasting relationships. Unfortunately, communicating in healthy ways is often easier said than done. This webinar will provide strategies to improve your communication skills with family, friends and coworkers. Learn how to reduce misunderstandings that can lead to hurt feelings, increase understanding and strengthen your relationship connections.
---
February 21, 12 PM | Why Resolutions Fail and how to Create Goals that Work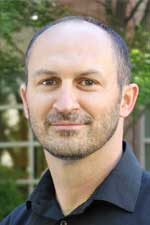 Dr. Bryce Jorgensen, Family Resource Management Specialist
Have you ever made a resolution just to fail at it within a few weeks? Research shows most of us can stick it out a few weeks, but fewer than half are still going after six months. Only 8 percent are ultimately successful. Our webinar will provide strategies to change your resolutions into goals that are motivating and that you can achieve so you can move to the next level of success in life you desire!