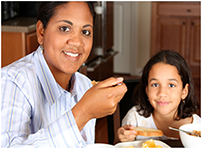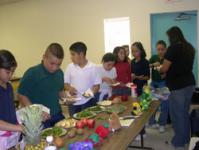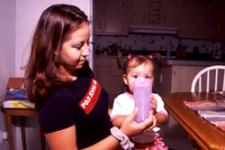 Nutrition is meeting nutritional needs but also promotes health and lowers disease risks along with having a healthy relationship with food. Nutrition is key for health as one cannot be healthy without proper nutrition. Nutrition fuels the body to perform daily activities and sports.
The body uses nutrients for different roles. Nutrients fall into these categories: carbohydrates, lipids, protein, vitamins, minerals and water. A variety of foods within food groups help to meet nutrient and energy demands within a person's culture and beliefs.
Healthy relationship with food addresses use of food for nutritional reasons but also enjoying food without guilt or regret. Foods are sources of nutrients but often labeled as bad or good. Food is food. Some foods have more nutrients and some more rich in calories. Calories are the body's fuel source. The goal is meet nutrient needs within energy needs. Increasing physical activity throughout the day increases energy needs.
Food access can be a challenge for many to meet their nutritional needs. Living in food deserts (limited food access) or food swamps (a lot of food access) along with transportation problems are often hurdles to keep a household food supply. While challenging, planning and use of other tools help to meet your nutritional needs and include your favorite foods.
Programs
Diabetes Management and Prevention Programs
Diabetes MAPP includes a variety of free programs focused on diabetes prevention and management. They are offered throughout New Mexico in English and Spanish. Please visit the Diabetes MAPP homepage for more information.
Fit Families
Fit Families is a free, 12-week, family-friendly program. Fit Families is designed to help children, 5 to 12 years of age, and their families by providing hands-on activities that focus on nutrition, fitness, and self-esteem. Fit Families is funded by the NMSU Cooperative Extension Service. Please visit the Fit Families homepage for more information.
ICAN-Ideas for Cooking and Nutrition
Ideas for Cooking and Nutrition (ICAN) provides nutrition education for those eligible for the Supplemental Nutrition Assistance Program (SNAP). ICAN also covers the Expanded Food and Nutrition Education Program (EFNEP). ICAN teaches nutrition and builds skills in cooking and managing funds. ICAN also offers food gardening classes.
More information at the ICAN website.
County Programs
Family Consumer Science agents conduct a variety of food and nutrition programs designed to fit the needs of the county. Contact your local County Extension Office for more information about these important and useful programs.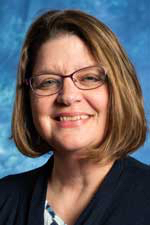 Karen L. Plawecki, PhD, RD
Food and Nutrition Extension Specialist
Phone: 575-646-3097
Email: plawecki@nmsu.edu